Send Inquiry
If you are planning to build homes, hotels and all other building, we are the perfect choice for providing construction materials like Grey River Sand, River Sand, Cements, Red Bricks.
About Us

To build strong homes, offices, hotels and other establishments, getting access to good quality construction materials is very important. We, B.M.D. Enterprises have been working since our establishment in the year 2015, and are well known for supplying a wide range of construction and building materials in the market. We procure our products from top companies and provide them to customers for building offices, homes, hotels and all the establishments. The increasing competition in providing a variety of construction materials has made us more challenging as a supplier and trader.

Most Popular Products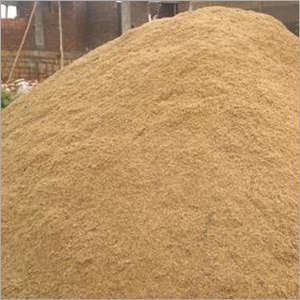 - Packaging: Customized - Usage: For making buildings We are the leading organization in the industry to provide our clients the best quality array of River Sand.

Our offered products are
Construction Aggregate, Ambuja Cements, Red Bricks, Construction Sand, Iron Bars, Grey River Sand, River Sand,
and many more, these are free from impurities and have high quality strength. The bricks we procure from top manufacturing companies are accurate in dimensions, high in strength and made without harming nature. We timely deliver the products to our clients irrespective of the locations. We stay ahead of the competitive market by constantly adapting to the changes of the industry.
Our Roles
Our role as a supplier are delivering the right amount of products to our customers and maintaining a good relationship with the manufacturers and buyers. Some other roles of our organization as a supplier includes:
We act as an intermediary between the manufacturers and the clients for effective business transactions.
We comply with the laws and standards that should be maintained as a supplier.
We provide equal opportunities to all retailers for dealing business with us.
We guarantee high quality and the best price offered to the retailers.
Our Main Values
Our enterprise has certain values that we practice to become the most efficient supplier in the market.. We commit to our customers and try our best to bring positive changes while dealing with us. Our enterprise builds partnership with producers and customers to run business. We are regularly procuring the best quality products with confidence, fairness and reliability from the manufacturers. Our team works and grow together for the common goals of the company. We remain conscious of our customers preferences and satisfy them by delivering the best price and quality products. Some of the products we deal business with are
Ambuja Cements, Construction Sand, Iron Bars, Construction Aggregate, River Sand, Tiles Bricks and Red Bricks.